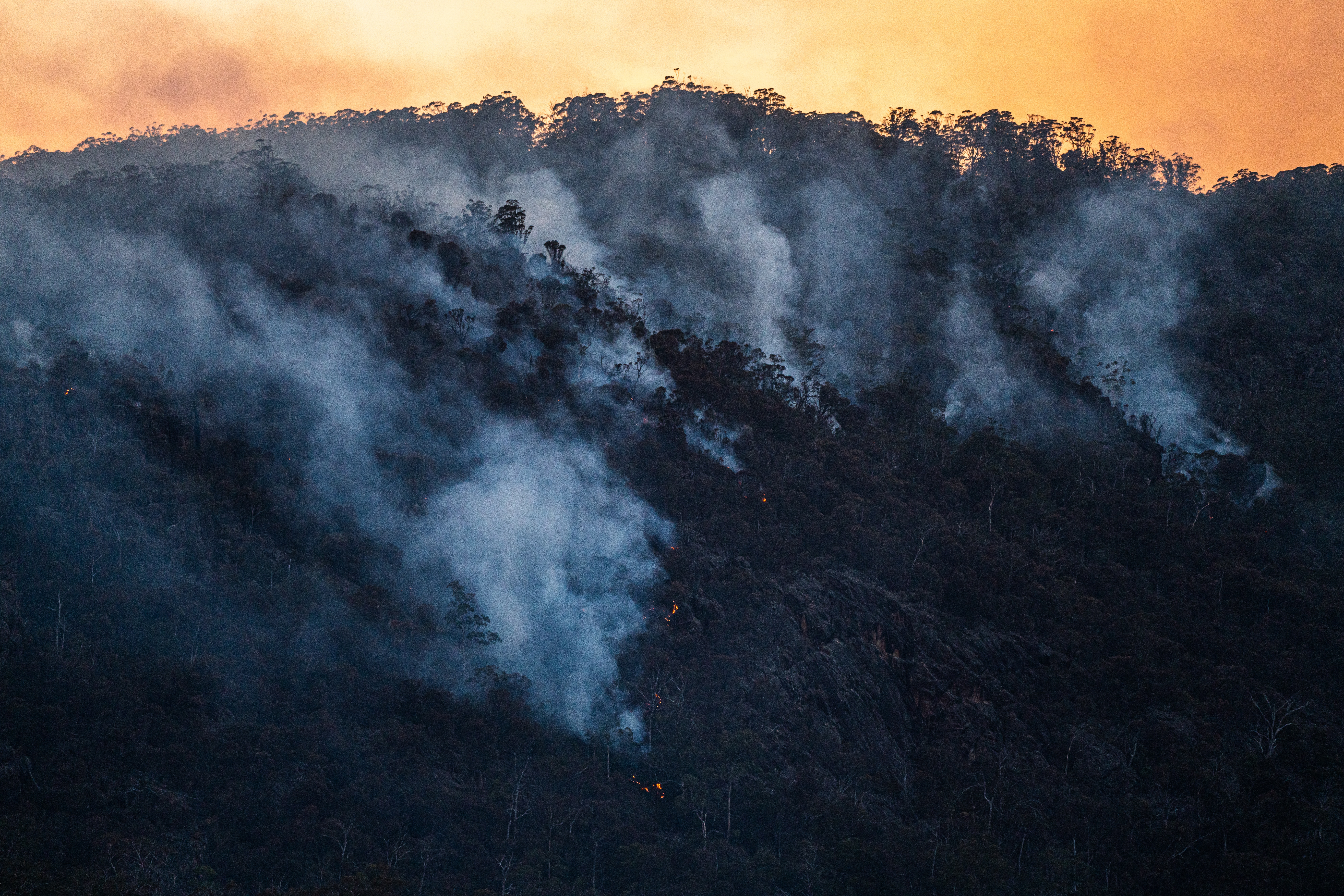 BLOG | Five actions businesses can take following the IPCC's latest report
Sarah Day | August 30, 2021
The world's leading climate scientists have warned that Australia will bear the brunt of extreme weather changes unless deep and sustained emissions reductions take place in the coming decades.  The Intergovernmental Panel on Climate Change's (IPCC) latest report ('The Physical Science Basis') announced it is "unequivocal" that human activity is heating the planet, climate change is here, and it's occurring at a faster rate than previously anticipated[1].
Unless drastic, urgent action is taken by business, government and civil society, the world is likely to heat to 1.5°C or more above pre-industrial levels by 2040[2]. We will see more frequent and extreme heatwaves, heavy precipitation, droughts, and tropical cyclones if we continue at the current rate.
The IPCC's report will be a crucial input to the 26th Conference of Parties (COP26) to be held in Glasgow from 1 to 12 November. The report demonstrates the need for governments to dramatically increase their climate commitments. However, stakeholders are also pushing for transformational action and ambitious targets from businesses. The sobering findings from the IPCC show that now, more than ever, companies need to step up their efforts to tackle climate change.
Here are our five key actions that businesses can take:
Set a net zero target: Limiting global warming to 1.5°C will require urgent widespread transformational change. Many of the destabilising impacts of climate change already being experienced around the world are irreversible, and there is little time left to make the necessary changes. We urgently call on Australian business and government to step up and act towards a net zero future by 2040, 10 years earlier than the Paris Agreement has stated. Businesses must also support long-term ambitions with short and medium-term commitments.
Set short-term science-based targets: Sharp reductions in greenhouse gas (GHG) emissions are required immediately. Our Science Based Targets initiative (SBTi) in partnership with WWF Australia enables companies to set shorter-term GHG emissions reduction targets in line with 1.5°C. The initiative adopts a scientific approach to climate action and stresses the key role played by corporations in successfully addressing the climate threat by limiting and reducing emissions at the rate suggested by climate scientists. Visit our website to find out more or click here to get started today.
Include climate risks in strategic planning: Extreme weather events have the potential to cause disruptions to business operations and damage to key assets. It is important that identifying and managing exposure to physical climate risks is integrated into core businesses strategy. Strategic planning and reporting through frameworks such as the Task Force on Climate-related Financial Disclosures (TCFD) can enable businesses to effectively manage and mitigate climate risks, by stress testing assets and assessing outcomes across a range of climate scenarios.
Develop a just and equitable transition plan: Achieving a net zero future will require a substantial reduction of the reliance on fossil fuels globally, according to the International Energy Agency's (IEA) Net Zero by 2050 report released in May 2021[3]. The UN Secretary-General António Guterres has called for all OECD countries to phase out coal by 2030, with remaining nations to follow suit by 2040[4]. This presents a significant challenge for Australian businesses. In order to reduce exposure to climate-related transition risks, companies should develop robust plans to transition away from fossil fuels. To avoid a disruptive transition and minimise any social and economic dislocation in impacted regions, these plans must also include an adaptation strategy for affected employees and communities, with a focus on reducing inequalities in heavily impacted areas. Our Just Transition report provides a clear framework for how businesses can begin to consider the transition in the context of corporate strategy and decision making[5].
Invest in climate action: Achieving net zero will require a significant amount of capital to be mobilized. However, it will also allow businesses to realise new investment opportunities and develop innovative products, creating new jobs and driving economic growth[6]. To support a just transition, solar and wind energy investment will need to triple by 2030[7]. Reforestation and CO2 removal initiatives will also be needed to maintain global temperature increases to below 1.5°C[8]. Companies can position themselves to capitalise on these developing markets by aligning capital allocation and investment with their net zero climate strategies. For smaller enterprises, these opportunities may be best achieved by forming partnerships with businesses in similar operating environments.
The results of the IPCC's report show a clear need for member states, business, and civil society to commit to more ambitious climate action ahead of Glasgow in November. COP26 will be a critical moment in time for international progress under the Paris Agreement, and the IPCC's report outlines the actions needed to reach net zero emissions and maintain global temperatures to 1.5°C.
The science has spoken. We need to act now.
[1] The Intergovernmental Panel on Climate Change (IPCC), "Summary for Policymakers," in Climate Change 2021: The Physical Science Basis. Contribution of Working Group I to the Sixth Assessment Report of the Intergovernmental Panel on Climate Change (Cambridge University Press, 2021), 5.
[2] IPCC, "Summary for Policymakers," 41.
[3] International Energy Agency (IEA), Net Zero by 2050: A Roadmap for the Global Energy Sector (Paris: IEA, 2021), 18.
[4] United Nations Secretary-General, "Secretary-General's statement on the IPCC Working Group 1 Report on the Physical Science Basis of the Sixth Assessment," August 9 2021, https://www.un.org/sg/en/content/secretary-generals-statement-the-ipcc-working-group-1-report-the-physical-science-basis-of-the-sixth-assessment
[5] Global Compact Network Australia (GCNA), Just Transition: Implications for the Corporate Sector and Financial Institutions in Australia (Sydney: Institute for Sustainable Futures, 2020).
[6] IEA, Net Zero by 2050: A Roadmap for the Global Energy Sector, 13-25.
[7] United Nations Secretary-General, "Secretary-General's statement on the IPCC Working Group 1 Report on the Physical Science Basis of the Sixth Assessment."
[8] IPCC, "Summary for Policymakers," 39.
Sign up for updates